From the Netherlands to Sarajevo
Sarajevo Film Festival 2022 has a wide selection of Dutch (co-)productions in its programme
In an emerging territory of more than 140 million inhabitants, Sarajevo Film Festival serves as a common platform for film businesses from all over the region. The 28th edition of the festival has Dutch feature films, documentaries, shorts and animations in its line-up.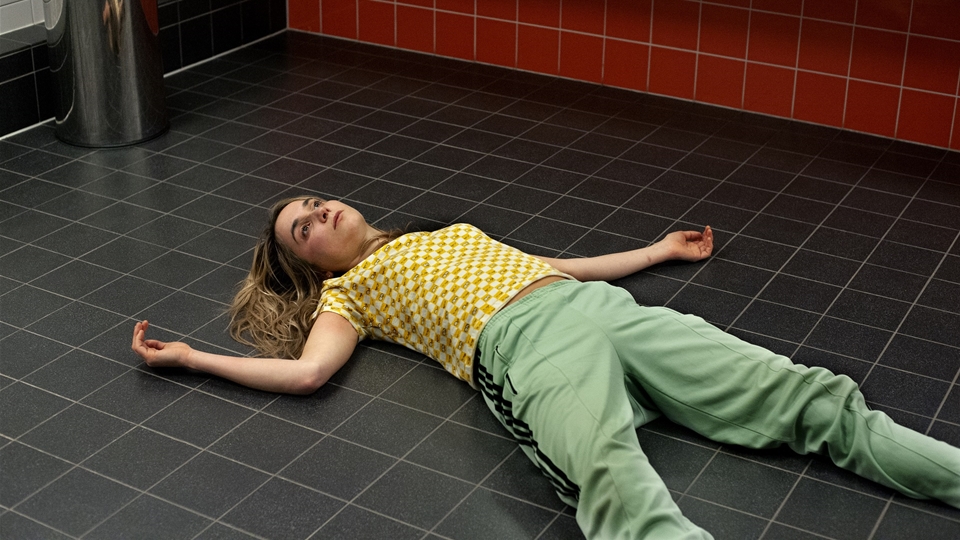 Pink Moon by Floor van der Meulen
Programme of Network Festivals in the Adriatic Region
Sarajevo Film Festival is running the Network Festivals in the Adriatic region and other festivals in the region are: Zagreb Film Festival, Auteur Film Festival, Montenegro Film Festival and Ljubljana International Film Festival. Pink Moon** by Floor van der Meulen and produced by Keplerfilm is selected for this programme and will be presented at all five festivals. Audiences of these festivals will be able to vote for best film.
In Pink Moon when, completely out of the blue, Iris is told by her father Jan that he has had enough of life and wants to die, she is forced to face the total absurdity of the situation. As the unsettling deadline approaches, Iris decides to ignore her brother's watertight action plan. Instead, she strong-arms her father into answering the one question that matters to her: why? Without ever getting a satisfactory answer, she eventually sets out to find a way to deal with her father's last wish. The film world premiered at Tribeca Film Festival, where it received a Special Mention. Sales are handled by Urban Distribution International.
Dealing with the Past Programme
Along the Way* by Mijke de Jong and BALDR Film, which world premiered as IFFR's Closing Film, is selected for the Sarajevo programme presenting films that deal with the past and are still relevant now. On the border of Turkey and Iran, 19-year-old twin sisters Zahra and Fatimah from Afghanistan lose their family. To survive in a hostile world of smugglers and drug dealers, they must face choices and dilemmas that severely test their symbiotic relationship and their conscience. Dutch minority co-production Where Is Anne Frank** by director Ari Folman and co-produced by Submarine is also included this section.
Kinoscope Programme
Selected for the Kinoscope section is Close**. The film, directed by Lukas Dhont and minority co-produced by Topkapi Films, world premiered at Cannes Film Festival, where it received the Grand Prix. The film portrays an uncomfortable truth about boys growing up, one that is harsh and moving at the same time. Sales are handled by The Match Factory.
TeenArena Programme
I Don't Wanna Dance* by Flynn von Kleist and The Rogues is selected for TeenArena. The film is a coming-of-age story about Joey, a 15-year-old boy who needs to decide whether to pull out of the destructive dance with his mother, or stay with her at the cost of his own happiness.
Summer Screen Programme
Summer Screen consists of mostly European feature and documentary films based on music topics and pop culture. Minority Dutch co-production Dreaming Walls* by directors Amélie van Elmbt, Maya Duverdier and co-producer Basalt Film is part of this programme. The documentary portrays the legendary Chelsea Hotel in New York City, an icon of the 1960s counterculture and artists' refuge for over a century, which will be transformed into a luxury hotel.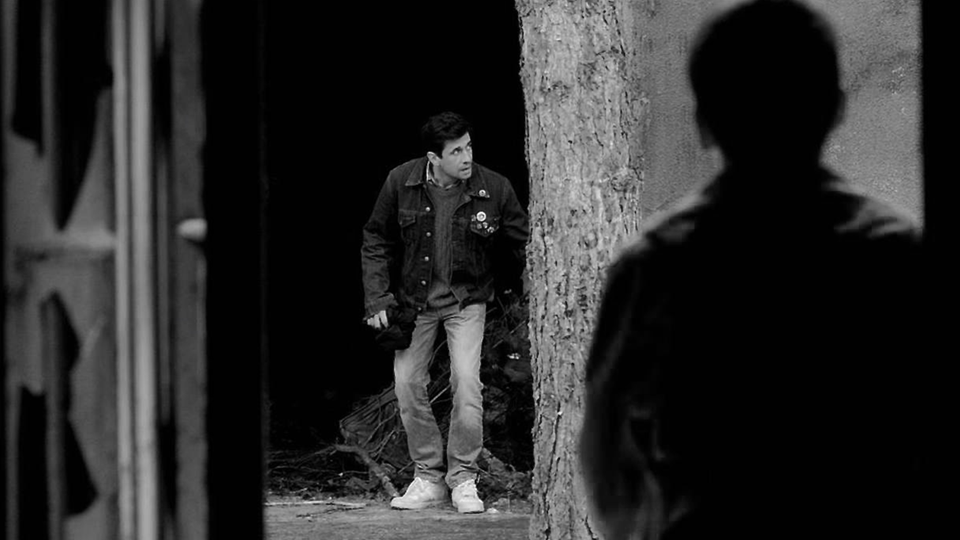 Radio Freedom by Bafl Sarhang and Ismar Vejzovic
BH Film-Short Fiction and Documentary Films Programme
This section includes shorts Radio Freedom and Redrum. Radio Freedom, directed by Bafl Sarhang and Ismar Vejzovic, explores the life of a disillusioned ham radio operator in a besieged town. His quest for survival leads him through the devastated town where he unexpectedly receives help from a boy with a bicycle. Once confronted with the fact that not everyone is against the war but for some it is rather a lucrative business, he returns to the improvised radio station where he connects his fellow citizens with their loved ones outside the war torn town. Festival dsitribution is handled by Premiere Film.
In Redrum by Amir Karagic, a timid Amsterdam coffee shop owner is forced to face the truth about who he thinks he is when his reckless business partner and girlfriend's abusive ex back him into a corner. The short is produced by Sprezzatura Films.
EFA Shorts 2022 Tour
As part of European Film Awards Shorts 2022 tour, two Dutch shorts screen in Sarajevo: In Flow of Words* and Easter Eggs*. In Flow of Words by Eliane Esther Bots and Near/by Film follows the narratives of three interpreters of the International Criminal Tribunal for the former Yugoslavia. They interpreted shocking testimonies from witnesses, victims and perpetrators, without ever allowing their own emotions, feelings and personal histories to be present. Contrary to their position at the tribunal, this film places their voices and experiences center stage. Sales are handled by Square Eyes.
Easter Eggs is directed by Nicolas Keppens and co-produced by Ka-Ching Cartoons. In Easter Eggs two teenagers are looking for something extraordinary in an ordinary village. They try to catch an exotic bird that escaped from a Chinese restaurant.
Tribute to Sergei Loznitsa
The 28th edition of Sarajevo Film Festival will host a retrospective programme of films by Sergei Loznitsa. This programme includes feature films My Joy, In the Fog* (both co-produced by Lemming Film) Donbass* (co-produced by Graniet Film), documentaries Maidan*, Babi Yar. Context* (both co-produced by Atoms & Void) and shorts Portrait, Reflections (Director's Cut, part of anthology film The Bridges of Sarajevo) and A Night at the Opera.
The Sarajevo Film Festival starts August 12th, continuing until the 19th. For more information, click here.
________________________________________________________________________________________________________________________________

*Film is supported by the Netherlands Film Fund
**Film is supported by the Netherlands Film Fund and Production Incentive