Dutch films off to Toronto
Sweet Dreams and 4 Dutch co-pros selected for TIFF's 48th edition.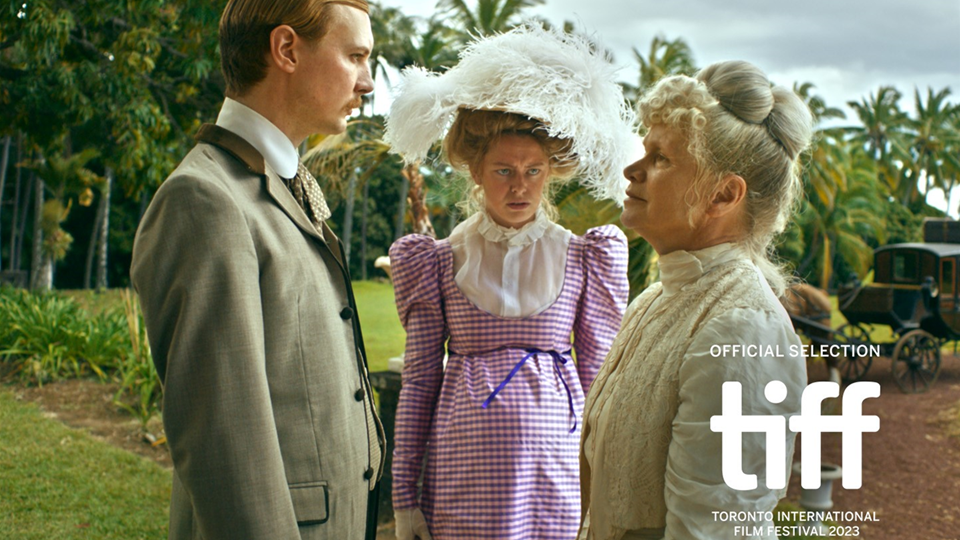 Still: Sweet Dreams
Dutch feature Sweet Dreams**, written and directed by Ena Sendijarević, will celebrate its North-American premiere in TIFF Centrepiece. The Centrepiece section (previously known as Contemporary World Cinema) is a showcase for acclaimed titles from festivals around the globe, highly anticipated premieres from Canadian and international talents, and the latest work of influential filmmaking luminaries.

Sweet Dreams, the second feature from award-winning director Ena Sendijarević, world premiered at Locarno last weekend, where it is very well received. Ena's debut feature Take Me Somewhere Nice** (2019) screened at numerous festivals worldwide, including ACID Cannes, and won among others the IFFR Special Jury Award for Exceptional Artistic Achievement and the Heart of Sarajevo (Sarajevo FF). Previously, she was put in the spotlight when her short Import* (2016) world premiered in Cannes Quinzaine.

Sweet Dreams is produced by Lemming Film (NL), in co-production with Plattform Produktion (SE), Film Ï Vast (SE), Talamedia (ID) in collaboration with broadcaster VPRO (NL). The film is supported by the Netherlands Film Fund, Netherlands Film Production Incentive, CoBo Fund, Swedish Film Institute, CNC Tax Rebate International Productions and Creative Europe Media. Sales are handled by Heretic.

In Sweet Dreams unforgiving satire is combined with lavish aesthetics in an audacious tale of the tragic and delicious demise of European Colonialism. On an Indonesian island, 1900, Dutch sugar plantation owner Jan and his wife, Agathe are at the top of the food chain. Until Jan upon returning from his nightly visit to his native concubine Siti, suddenly drops dead. To keep her status quo, Agathe forces her son Cornelis and his pregnant wife Josefien, to travel from Europe and take over the family business. In the midst of a worker's uprising, Cornelis displays his plans for progressive change. But when Jan's will puts Siti at the forefront of the family estate, ideals prove to be idle and blood thicker than water.

City of Wind* by Lkhagvadulam Purev-Ochir (Mongolia) and co-produced by Dutch outfit Volya Films will also be presented in TIFF Centrepiece after the upcoming world premiere in Venice Orizzonti. And another Dutch minority co-production in the same section is animated feature They Shot the Piano Player** by Fernando Trueba and co-produced by Submarine.
The TIFF Wavelength section includes two more Dutch co-productions: documentary Youth (Spring)* by Wang Bing, which is minority co-produced by Volya Films and previously screened in Cannes Competition, and Locarno competition title The Human Surge 3* by Eduardo Williams (Argentina) and Dutch co-producer Revolver Amsterdam.

The 48th Toronto International Film Festival takes place 7 – 17 September.

*supported by the Netherlands Film Fund
**supported by the Netherlands Film Fund and Netherlands Production Incentive