The Dutch Presence at Venice
SEE NL takes a look at everything Dutch related at Venice 2021
The 78th edition of La Biennale di Venezia starts and this year, the Netherlands is more represented than ever before. The oldest festival in the world has a huge Dutch presence, including world premieres, panels and the Dutch touch on the Venice Production Bridge. The festival continues until September 11th. SEE NL sums up everything for you!

Dutch Films Selected for Venice
Three Minutes - A Lengthening* by Bianca Stigter celebrates its world premiere in Giornate Degli Autori as part of the Special Events programme. The documentary presents a home film shot by David Kurtz in 1938, in a Jewish town somewhere in Poland. It tries to postpone its ending. The film is an essay about the history and memory. As long as we are watching, history keeps going. The three minutes of footage, mostly in colour, are the only moving images left of the Jewish inhabitants of Nasielsk before the Holocaust. The existing three minutes are examined to unravel the stories hidden in the celluloid. Different voices enchange the images: Glenn Kurtz, grandson of David Kurtz and Maurice Chandler, who appears in the film as a young boy. Actress Helena Bonham Carter narrates the film essay. The film is produced by Family Affair Films and co-produced by the British Lammas Park. International sales are handled by Autlook Filmsales. Read our interview with director Stigter here.
Short documentary Sad Film* world premieres in Venice as part of the Main Programme, screening Out of Competition. The film is directed by Vasili (pseudonym) and produced by ZIN Documentaire for the Myanmar Film Collective. Sad Film is an autobiographical short aboutn the fear and resistance, and the impossibility of creating art since the military coup in Myanmar. International sales are handled by SND Films. We spoke to the producers of Sad Film: read our interview here.

In the Venice VR Expanded Competition, Angels of Amsterdam* will be present, a 6 DOG virtual reality experience by Anna Abrahams and Avinash Changa and produced by WeMakeVR and Stichting Rongwrong. Angels of Amsterdam is based on the true stories of four 17th century women and is set in a truthful recreation of a 17th century café in Amsterdam, where you share key episodes in the lives of Maritgen Jans, Juliana, Elsje Christiaens and Pussy Sweet: four fierce angels who were not getting their fair share of the Golden Age's gold and took their destiny in their own hands. Earlier, Abrahams and Changa talked to See NL about this project.

We also got four Dutch co-productions at Venice. Anatomy of Time*, Don't Get Too Comfortable, Detours and Ennio. Anatomy of Time, by Thai director Jakrawal Nilthamrong, is selected for Orizzonti Competition. It is co-produced by Netherlands-based Sluizer Film Productions and follows an army general's wife as she reflects upon a life of loss, disappointment and betrayal. Don't Get Too Comfortable, directed by Shaima Al-Tamimi and a Yemeni/Dutch/US co-production, is selected for Orizzonti Corti. The short doc was realized with the support of the Dutch Prince Claus Fund. Don't Get Too Comfortable is a heartfelt introspective letter to the director's deceased grandfather. The letter questions the continuous pattern of movement amongst Yemenis in diaspora. The film fuses archival photographs, sourced footage, parallax animation, abstract videos to create an audio visual body of work that calls attention to the collective feeling of statelessness and sense of being felt by Yemeni (or non-Yemeni) migrants. Read our interview with co-producer Anouk Sluizer here.

Russian/Dutch co-production Detours by Ekaterina Selenkina, minority co-produced by Dutch Mountain Film, will world premiere in Venice Critics Week. A sprawling meditation on the choreography of bodies in Moscow's urban landscape, Detours depicts a new way of dealing illicit drugs via the dark web, the layering of physical and virtual realities, as well as a reflection on the poetics and politics of space.

Ennio by Giuseppe Tornatore is a documentary film about the life of the late Ennio Morricone, which will screen Out of Competition. The documentary tells his story in a long interview with the Maestro by Giuseppe Tornatore, and with comments by artists and directors such as Bernardo Bertolucci, Giuliano Montaldo, Marco Bellocchio, Dario Argento, the Taviani brothers, Carlo Verdone, Barry Levinson, Roland Joffé, Oliver Stone, Quentin Tarantino, Bruce Springsteen, Nicola Piovani, Hans Zimmer and Pat Metheny, and through music and archive footage. Minority co-producer for this documentary is San Fu Maltha from the Dutch Fu Works.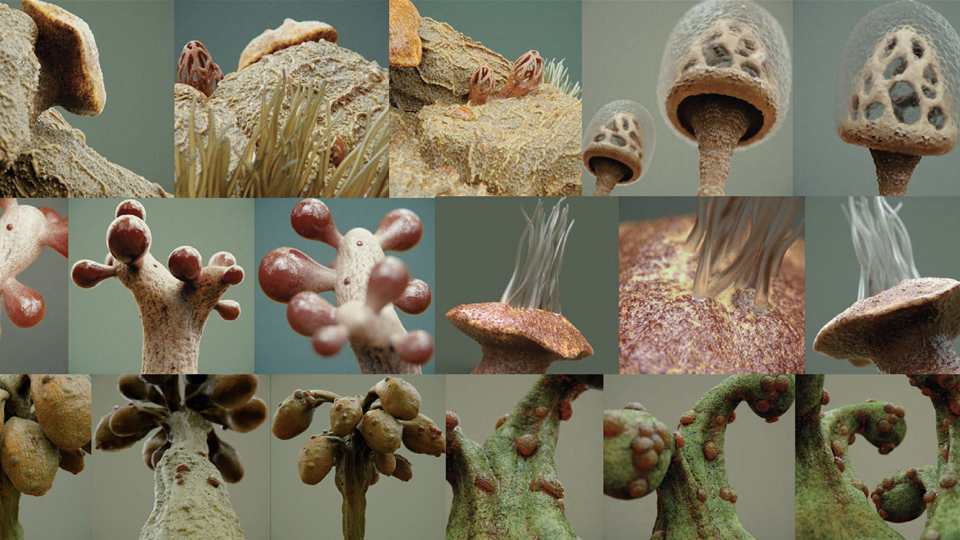 Dutch Touch on Venice Production Bridge

Every year, the Venice Production Bridge is a meet-up among cinema, audiovisual and VR professionals involved in production, distribution and broadcasting. The 6th edition of the Venice Production Bridge (In short, VPB) takes place during the main festival, between September 2nd and 7th. As part of the Dutch focus at the VPB, 3 feature film projects and 3 VR projects will be presented in the Venice Gap-Financing Market (September 3 - 5), 2 Dutch book publishers attend the Book Adaptation Rights Market, a delegation of approximately 30 Dutch professionals (including SEE NL, Eye Filmmuseum, Netherlands Film Fund, International Film Festival Rotterdam, International Documentary Film Festival Amsterdam, producers (incl. VR), distributors, publishers) travel to Venice and SEE NL hosts a panel on the ins-and-outs of immersive storytellng in the Netherlands.
The Venice Gap-Financing Market (VGFM) is a platform for selected projects that aims to support European and international producers to secure financing for their projects (Fiction Films, Documentaries and VR Immersive Story Projects) through one-to-one meetings with potential and pertinent international professionals (producers, sales agents, distributors, financiers, broadcasters and funds). Six projects with a Dutch production company on board are selected for this years' edition of the market:
Floating
Dir: Quirine Racké & Helena Muskens, Prod: Family Affair Films

Holly (minority co-production)
Dir: Fien Troch, NL Co-prod: Topkapi Films, Tabiki Film

The Silent Treatment (minority co-production)
Dir: Caroline Strubbe, NL Co-prod: Volya Films

Café Glaser-Müller (VR fiction, minority co-production)
Dir: Gorki Glaser-Müller, NL Co-prod: Chronosphere, WeMakeVR & 4DR Studios

Symbiosis (VR fiction)
Dir: Marcel van Brakel & Mark Meeuwenoord, Prod: Polymorf, Co-prod: Studio Biarritz

Tales of the March (VR fiction, minority co-production)
Dir: Stefano Casertano, NL Co-prod: Isabella Films
We have an interview with Symbiosis creator Marcel van Barkel, you can read it here.
See NL Panel
On the occasion of the Dutch Focus at VPB, See NL hosts a panel about the ins-and-outs of immersive storytelling in The Netherlands. The panel takes place on Friday September 3rd at 14:00 CET in the Spazio Incontri (Hotel Excelsior) and will be live-streamed via the VPB Live Channel (Access in-person open to industry delegates, online open to all). The panel will be moderated by Lorna Tee and panelists attending are i.a. Absaline Hehakaya (Project manager Selective Funding, Netherlands Film Fund), Avinash Changa (CEO, WeMakeVR) and Caspar Sonnen (Head of new media, IDFA). In addition to the Venice Gap-Financing Market, the Venice Production Bridge hosts several industry events, like the Book Adaptation Rights Market, Final Cut in Venice, Online Market Screenings and the European Film Forum. Click here to find out more about all VPB events and the programme, including the daily agenda.
Stay tuned for more Dutch related news from Venice, including interviews with creators!
______________________________________________________________________________________________________________
*Film is supported by the Netherlands Film Fund