9 Dutch (co-)productions at Giffoni Film Festival
Check out the Dutch line-up at the Giffoni Film Festival
Giffoni International Film Festival is one of main children and youth festivals in the summer period. The festival in Italy has selected a total of nine Dutch (co-)productions. It takes place between July 21st and 31st. Take a look at the Dutch line-up.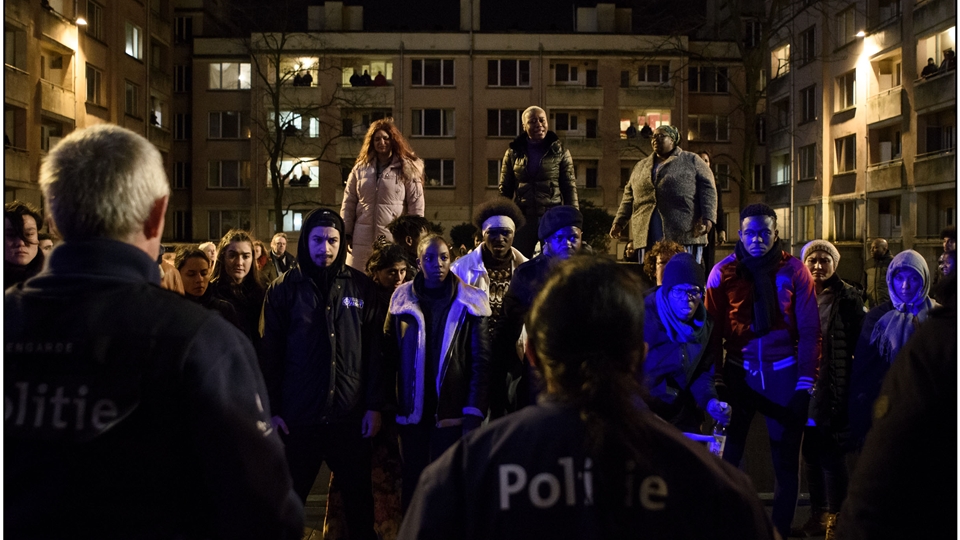 Four Dutch Films Selected For Generator Programme
The Generator programme is part of the official competition and is split up in different age groups. Do Not Hesitate** by Shariff Korver and Lemming Film is selected for the +18 category. After the sudden disappearance of their superior, three young soldiers are left to guard a military vehicle by themselves. As their situation and the scorching desert heat render them increasingly disconnected from reality, an encounter with a local boy escalates into a fight that will define their lives forever. Do Not Hesitate had its world premiere at Tribeca Film Festival. TrustNordisk handles sales.
Also in the +18 category is the feature 10 Songs For Charity**. Produced by De Productie, we follow Charity as she leaves Nigeria for Europe to work as an illegal prostitute. She is saddled with her younger sister Happy, whom she ruthlessly initiates into the world of prostitution. Happy resists her fate, jeopardizing Charity's dream of becoming rich. Together with other unregistered women they endure hardship, exploitation and humiliation with resilience and song, until one day it all becomes too much and they revolt, singing their fury from the rooftops. Sales are handled by M-Appeal.
The Generator +13 programme features two Dutch productions: I Don't Wanna Dance* and Buladó*.
I Don't Wanna Dance, directed by Flynn von Kleist and produced by is a coming-of-age story about Joey, a 15-year-old boy who needs to decide whether to pull out of the destructive dance lifestyle with his mother, or stay with her at the cost of his own happiness. Von Kleist's debut feature will celebrate its international premiere at Giffoni.
Award-winning feature Buladó is directed by Eché Janga and produced by Keplerfilm. In Buladó, Kenza lives in a house in Curaçao on a salvage yard together with her father Ouira, her grandfather Weljo and stray dog Tjenko. The two men in her life are opposites: her father is a police officer and a rational man, while her grandfather favours the spiritual world connected to the history of the islands. Kenza hovers in-between these two worlds until the sadness about the loss of loved ones, opens her eyes and she becomes receptive to the mystical, comforting traditions of her grandfather. The film has won the Audience Award at the New York International Children's Film Festival and the Golden Calf for Best Film at the national film awards. Sales: Picture Tree International.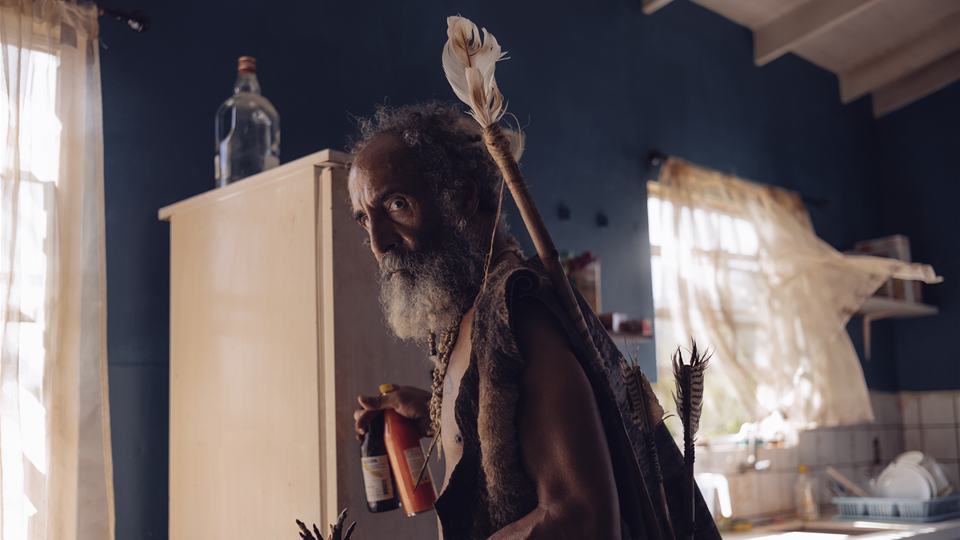 Four (Co-)Productions Selected For Elements Programme
Four Dutch (co-)productions are selected for Giffoni's Elements programme, meant for a younger demographic. In the +10 Elements section, Belgian/Dutch co-production My Dad Is a Sausage** is presented. Minority co-produced by The Film Kitchen, the story follows Zoë and her dad, who is also her best friend. When, on a whim, he decides to give up his job as a banker to become an actor, he gets into a big fight with her mother. However, Zoë believes in her dad, even if nobody else does, and vows to help him in every way she can. Sales agent: Studio Hamburg.
In the same section is screening short film Stolen Kisses. Directed by Lidi Toepoel and produced by Kek Films, we follow lead character Amy. She really loves her grandma and is super happy that she has fallen in love with Rinus, who also lives at the nursing home. One day Rinus is moved to another home and Amy decides to do anything she can to help the couple see each other again.
Minority co-production Marja Pyykkö's Sihja, the Rebel Fairy** is selected for +6 Elements. Co-produced by Windmill Film, we follow the young fairy Sihja, who leaves her forest home. In the city, she meets a sensitive new friend Alfred. Sihja loves the newly found organized urban shapes and orderly habits that humans have. They bond quickly and have a lot of fun, until one day dead birds appear on the city streets. The smelly fertilizer factory could be the culprit, but when Sihja reveals her uncontrolled fairy powers, people begin to be weary of her. Alfred and Sihja must find out what is threatening nature. With clever and brave investigation, they manage to prevent an environmental disaster. Dutch Features handles sales.
Also part of +6 elements is minority co-production Dragon Girl. Co-produced by Volya Films, we follow refugee Sara as she hides from the police, as she needs to leave the country if they find her. One night she meets a shy young dragon that appears in the house where she hides. Scared, but thrilled, they both try to overcome their fears and make the best out of the upcoming christmas period. Sola Media handles the sales.
Animated feature film Ainbo: Spirit Of The Amazon** is screening Out of Competition. Directed by José Zelada and Richard Claus, we follow Ainbo, who is born and raised in the Amazon. One day she discovers that her homeland is being threatened. With the help of her spirit guides Dillo, a cute and humorous armadillo, and Vaca, a heavy-set tapir, Ainbo embarks on a journey to save her homeland. Produced by Cool Beans, Ainbo: Spirit of the Amazon previously screened at Annecy 2021. Sales are handled by Cinema Managment Group.
For more information on the Giffoni International Film Festival, click here.
_____________________________________________________________________________________________________________________________________________________
*Film is supported by the Netherlands Film Fund.
**Film is supported by the Netherlands Film Production Incentive.