Dutch short films headed for INTERFILM Berlin
INTERFILM International Short Film Festival Berlin takes place from November 14 - 19
A vast amount of Dutch short films is selected for the 39th edition of INTERFILM, which focuses on the central potential of short film and its ability to reflect the red-hot zeitgeist.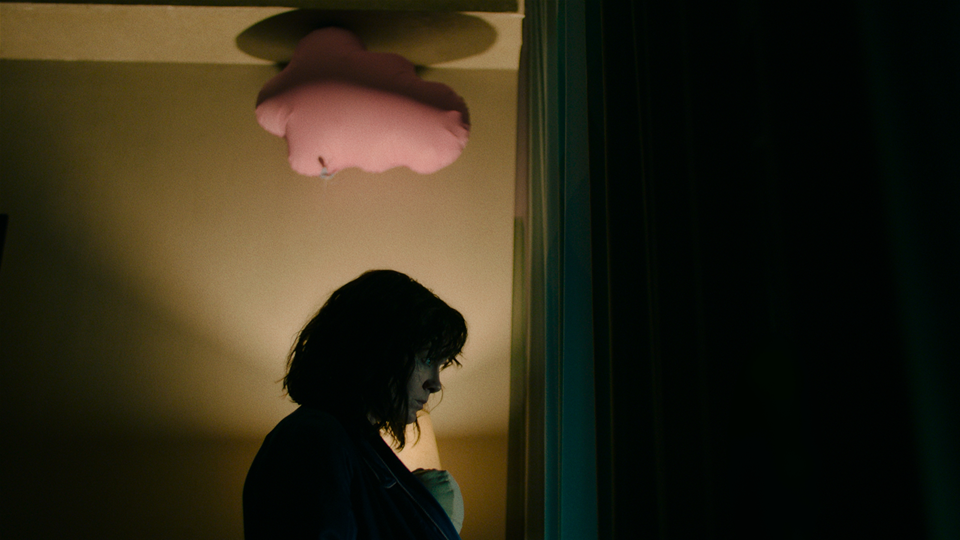 Still: Gush - Juliette van Ardenne
Three Dutch productions are participating in the International Competition. First in line is Crossing the Blue by Armine Anda & Victoria Aleksanyan. The CineSud co-production follows Anoush, who left Armenia to flee from her abusive husband, and has to return years later, leaving behind her only reason for living. The film was previously selected for Tampere Film Festival and CINEMED Montpellier.
The second film in this competition: Gush by Juliette van Ardenne, who besides directing also produced the film and plays the main part in it. Gush already got selected for Go Short ISFF Nijmegen, FEST Espinho and New Film Makers LA.
Lastly, The Miracle* by Nienke Deutz, co-produced by Kepler Film. SEE NL interviewed the director about her film in the run up to Annecy International Animation Film Festival, where it world premiered. The animation film where Irma is confronted with herself at an all-inclusive resort for families also got selected for Ottawa International Animation Festival, Chicago IFF & Guanajuato IFF. Sales are handled by Miyu Distribution.

Zsófia Paczolay's Budapest Silo* is part of INTERFILM's Documentary Competition. SEE NL talked to the director about the stunningly cinematic short doc, before it world premiered at IDFA 2022. After that the film was shown at, among others, Beldocs International Documentary FF and Millennium Docs Against Gravity FF. At both festivals it won the award for Best Short Film. Co-produced by Zsófia Paczolay, distribution is handled by Gargantua Film.

Let's Be Friends by Arno Coenen & Rodger Werkhoven is included in Eject XXVI - The Long Night of Weird Shorts. Their radical AI work was also selected for the International Selection at ISFF Oberhausen, for which SEE NL interviewed the Dutch artists, before winning the Prize of Ecumenical Jury. Festival distribution is handled by LIMA.

Christen Bach's film is a part of the same long night of weird shorts as well. The Great Connection is set out to create a small underwater musical/operetta dealing with the first encounter between the mythological creatures of the sea and the Information Superhighway. World premiered at Go Short ISFF. Produced by Spinbarg.

Distribution showcase programs SND Film
For 30 years now, SND Films has been connecting people with films, bringing exciting, funny, important and stirring stories to cinemas, television and anywhere else (short) film happens. Founded in 1994 by Sydney Neter, SND Films is an Amsterdam based international distribution agency that distributes award-winning live-action and animated shorts and documentaries. With no particular genre focus, the agency distributes ambitious programs and poignant films. Interfilm dedicates two showcase programs to SND Films this year. Included in the program are the following Dutch shorts.
Shorts in other programs

Virtual Reality Meets Fulldome program
Flow* by Adriaan Lokman // Valk Productions
European Short Film Audience Award program
BEŞ by Ayla Çekin Satijn

A Playful Exchange of Agency: Narration in the Third Person
Special program dedicated to Douwe Dijkstra's Neighbour Abdi*. Screening and Lecture in remote interaction with Protagonist and Co-writer Abdiwahab Ali.
Prod. Valk Productions

TeenScreen: Girls* Riot! Special program
Ma Mère et Moi* by Emma Branderhorst // BIND

Craving for Narratives – Essay Shorts Special program
Prison with Songbirds by Ewan Macbeth

Body Talk Special program
Storm by Gijs Kast
For more information on INTERFILM International Short Film Festival Berlin, click here. ___________________________________________________________________________________________________________________
*Film is supported by the Netherlands Film Fund
**Film is supported by the Netherlands Film Fund and Production Incentive
***Film is supported by the Netherlands Film Fund and Creative Industries Fund (Immerse\Interact).