Dutch Discoveries at LIFF
Leeds International Film Festival takes place from Friday 3 to Sunday 19 November
Leeds International Film Festival presents a special selection of films from the Netherlands, recognizable throughout the programme as Dutch Discoveries. The focus programme includes three new feature films in Official Selection, a collection of short films in LIFF SHORTS, and three rarely-screened archive films in the Rear View section.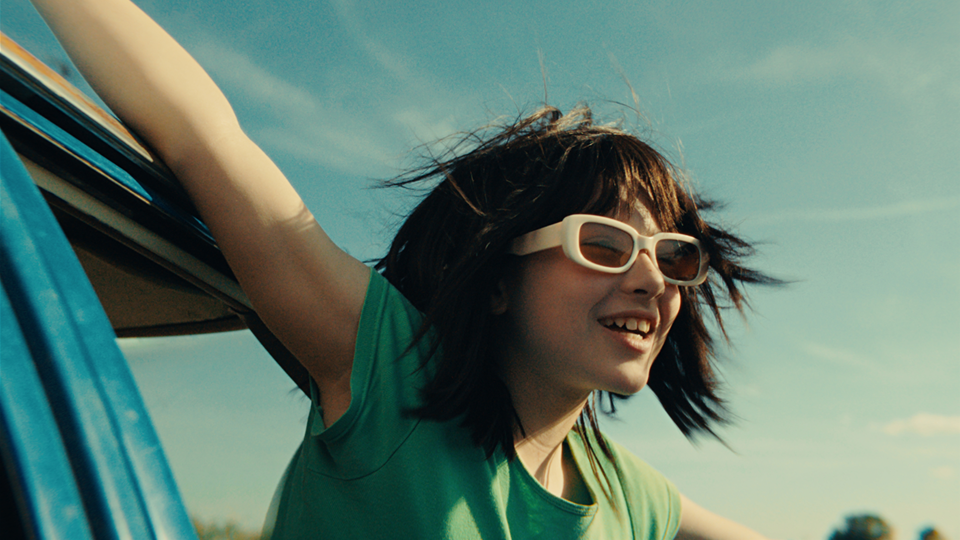 Still: Kiddo - Zara Dwinger
Dutch Discoveries is part of a larger cooperation between The Dutch Embassy and Leeds 2023, the "unofficial" city of culture. After Brexit the city's official bid to be European capital of culture was officially terminated, but Leeds continued on the path. They started exploring options and expanding the existing network which resulted in a yearlong of cultural cooperation after all.
The Dutch Embassy in the UK is proud to support Dutch Discoveries at the Leeds International Film Festival, as well as other Anglo-Dutch cultural collaborations in Leeds in 2023.

The Festival has hand-picked some tremendous Dutch Discoveries for film lovers in Leeds, including brand new feature films and shorts, as well as some true classics.
The Dutch Discoveries can be found in several different sections throughout the festival.
Official Selection and Feature Film Competition
The first of 2 Dutch Discoveries in Official Selection is the award-winning second feature from Bosnian-Dutch writer/director Ena Sendijarević, Sweet Dreams**. It already won an award in the New Directors Competition at the Chicago International Film Festival this month, won six Golden Calves at the Netherlands Film Festival, world premiered in Locarno - where it received the Leopard for Best Performance for Renée Soutendijk, celebrated its North-American premiere in the Centrepiece section at Toronto and is selected as the Netherlands' entry for the Oscars. The film combines unforgiving satire with lavish aesthetics in an audacious tale of the tragic and delicious demise of European Colonialism. It is produced by Lemming Film (sales: Heretic).

The other film in Official Selection is Zara Dwinger's feature film Kiddo** (prod. Studio Ruba, sales SKOOP Media), which world premiered as part of Berlinale's Generation Kplus programme and was the Opening Film at Cinema Jove in Valencia this summer. The film follows Lu (11), who's living in a foster home when her long-lost eccentric mother Karina shows up unexpectedly and takes her on a wild road trip in a beat-up sports car.

The last Dutch feature film that is part of Dutch Discoveries, is also included in the Feature Film Competition: Stefanie Kolk's first feature MELK** (prod. Lemming Film, sales: Bendita Film Sales). This year the film, centered around a woman on a difficult quest to donate her milk after her baby is stillborn, world premiered at the Venice festival in the Giornate degli Autori section and was in competition at Warsaw Film Festival.

Rear View
In Rear View LIFF presents a big-screen collection of 4K restorations of rarely-screened archive films, classics from The Netherlands as part of Dutch Discoveries, and film favourites screening for free. The very recent 4K-restauration of Fanfare by Bert Haanstra premiers in Leeds. It was Digitized by Sound & Vision, the Dutch institute for Media Culture and subtitled for SEE NL by Haghe Film, all in the 3 weeks coming up to the festival. With slapstick hijinks and sabotage aplenty, this timeless classic comedy from 1958 is a gleeful delight. Documentarian Bert Haanstra's first foray into fiction is one of the most iconic and beloved Dutch films of all time.

In the powerful and provocative film A Question of Silence from 1982, three women with no prior acquaintance brutally murder a male shop owner in broad daylight, as bystanders watch in silence. Balancing a realistic style with a sense of symbolism, Dutch director Marleen Gorris' debut film is a nuanced and thought-provoking feminist work that still has the power to shock.

A compelling and intimate look at the daily lives of taxi drivers in Peru from Dutch documentary maker Heddy Honigmann in Metal and Melancholy. It is a deeply loving and unique portrait of the people of Honigmann's former hometown of Lima, as the documentary road movie shines a light on their dreams, challenges and creative resilience.

LIFF SHORTS 2023
A programme section dedicated to short films and includes the British Short Film Competition, and competitions for screendance, queer shorts, and music videos. The Dutch Discoveries in the section are:

Shiny New World*
Jan Van Gorkum
Prod. Make Way Film

Corrie*
Marieke Widlak
Prod. Tangerine Tree

It's Nice In Here*
Robert-Jonathan Koeyers
Prod. Valk Productions
Sales SND Films

I'm Not A Robot*
Victoria Warmerdam
Prod. OAK Motion Pictures

Fly*
Patty Stenger
Prod. Spotted Bird
Hannah's Dream*
Emily Reekers & Eugene Arts
Prod. Keplerfilm
In addition to Dutch Discoveries, a number of other Dutch films have been selected for several categories at LIFF. Find the overview below:
Official Selection
Tiger Stripes* by Amanda Nell Eu is part of the Official Selection at LIFF, where it presents previews of many of the most talked about new films of the year. In the Dutch minority co-production (PRPL), 12-year-old Zaffan is the first among her friends to hit puberty, discovering a terrifying secret about her body. Sales: Films Boutique.
Cinema Versa
Holding up the Sky* by Pieter van Eecke (Dutch minority co-prod. Een van de jongens) is included in Cinema Versa: a selection of some of the best new documentaries. The film shows a powerful struggle of an indigenous population to save their nature from destruction. Van Eecke's previous film, Samuel in the Clouds, won awards at seventeen international festivals.

Leeds Music Video Competition
Jim Brink's video of de debut single Centraal by Spokenjong is part of the competition.

Fanomenon
Fanomenon is the home at LIFF for fantasy, horror, sci-fi, dark comedy, animation, the indefinable, and more. Earlier mentioned I'm Not A Robot by Victoria Warmerdam is also part of Sci-Fi Shorts program. And last but not least Gnomes by Ruwan Heggelman will be screened in the Night Of The Dead Shorts program as well as Horror Shorts.

For more information on Leeds International Film Festival, click here. ___________________________________________________________________________________________________________________
*Film is supported by the Netherlands Film Fund
**Film is supported by the Netherlands Film Fund and Production Incentive