5 Dutch (Co-)productions at Locarno 2022
Locarno Film Festival 2022's line-up includes Dutch films
For 75 years, the Locarno Film Festival has illuminated Locarno's summers with cinema, bringing the most daring productions and talents destined to leave their mark on the Piazza Grande and its screening venues. The festival celebrates its anniversary with the 2022 edition, whose line-up includes five Dutch (co-)productions selected for various programmes. SEE NL has it lined-up.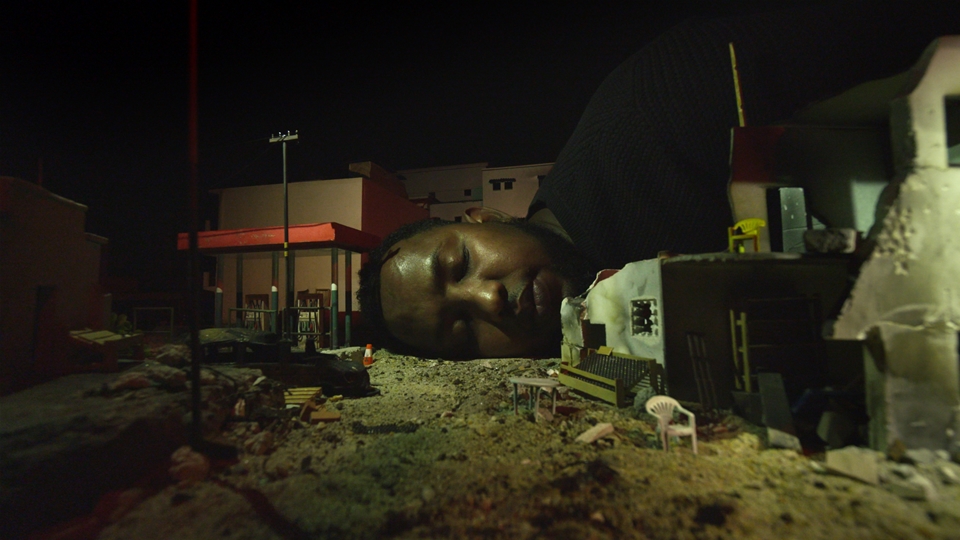 Neighbour Abdi by Douwe Dijkstra
In the Concorso Cineasti Del Presente competition, Arnon Pen Nakrian Tuayan (Arnold is a Model Student* in English) will celebrate its world premiere. The feature film is directed by Sorayos Prapapan and minority co-produced by Volya Films. In Arnold is a Model Student, Arnold gets involved in cheating during the entrance exam for a prestigious military school, his perception of morality is changed forever. The competition is dedicated to up-and-coming directors who release their first or sophmore film. besides the traditional Pardo d'oro and award for directing, as of this year Cineasti del presente also offers prizes for the best actor and actress.
Neighbour Abdi* by Douwe Dijkstra and Valk Productions world premieres in the Pardi di Domani: Concorso Internazionale competition. How can you understand a violent past? Somali-born Abdi is furniture designer and support worker. He reenacts his life, marked by war and criminality, with the help of his neighbour and filmmaker Douwe. Through playful reconstructions in a special effects studio, Abdi and Douwe embark on a candid and investigative journey through a painful history, focusing on the creative process throughout. Sales are handled by Square Eyes.
In its 75th edition, Locarno Film Festival presents a special retrospective programme, named Retrospettiva: Douglas Sirk, where it screens Boefje (1939). This is the only Dutch film of the German director. Furthermore, two Children films are screening at the festival as part of the Locarno Kids programme: I Don't Wanna Dance* by Flynn von Kleist and The Rogues and and Dutch minority co-production Sihja, the Rebel Fairy** by Marja Pyykkö and Windmill Film.
Locarno Film Festival starts August 3rd, continuing until the 13th. For more information, click here.
___________________________________________________________________________________________________________________

*Film is supported by the Netherlands Film Fund
**Film is supported by the Netherlands Film Fund and Production Incentive