4 Dutch Productions Selected For Monstra
Monstra Animation Film Festival is here and See NL has the Dutch line-up for you
Since 2000, Monstra Animation Film Festival is the hub for different animation creators from all over the world. This year, 4 Dutch animated productions have been selected for the event, which takes place between July 21st and August 1st. See NL takes a look at the line-up.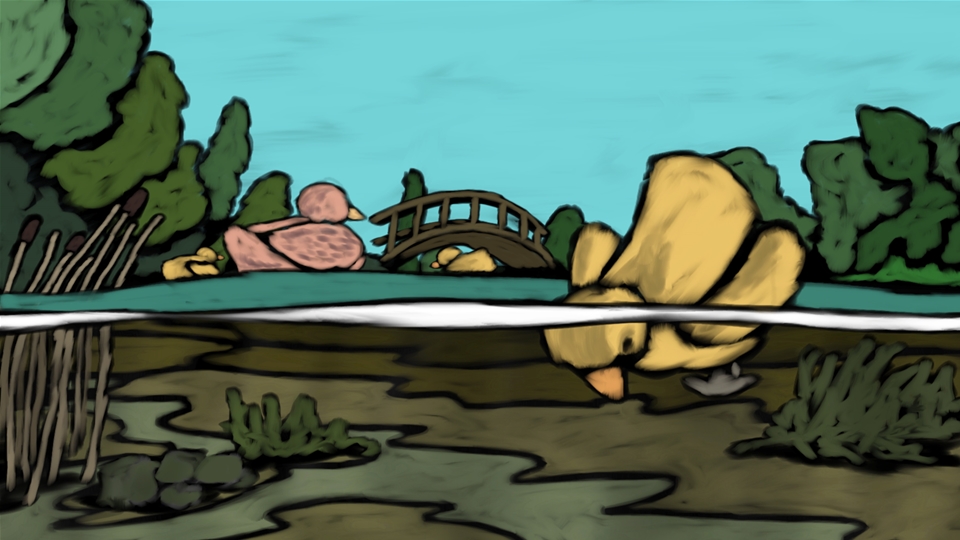 Two Animations Selected For Short Film Competition
Selected for the official short film competition at Monstra are two Dutch productions. See Me* by Patty Stenger and Yvonne Kroese is selected for this section. See Me tells the story of five-year-old Alice who is at a party for grown-ups with her mother. She tries to get noticed by her mother but she only provides Alice with practical needs: food and drinks. Feeling alone and scared Alice creates her own little world together with the anchovies she found on her toast. When her fantasies get disrupted she takes a firm decision to finally get the attention she longs for. The short is produced by Family Affair Films.
Another animated short is an interesting adaption of a short story by Dutch writer Anton Koolhaas. Wampui* by Maarten Isaak de Heer is experimental wildlife documentary about a large pike in a small pond. The short explores a mix between Slow TV, Wildlife documentaries and animation. Wampui is produced by De Heer's Menetekel Film.
Sad Beauty in M Generation Programme
Sad Beauty* is selected for the M Generation section. Directed and produced by Brentjes, Sad Beauty takes place in a heavily polluted world where a young woman mourns the disappearance of animal species. When she falls ill due to a bacterial infection, nature appears to send her a message in her hallucinations. SND Films handles sales work for Sad Beauty as well as See Me.
Also, selected for the Monstra Animation Film Festival is the graduation film Chasing Stars by Laura Aldofredi from St. Joost School of Art & Design. Made as a part of her Master in Animation study, the film tells the magic journey of a young girl, who is looking for her home and own place in the world. The journey takes place in the Arctic and the main character is helped by a friend, a Beluga whale.
For more information on Monstra, click here.
_______________________________________________________________________________________________________________
*Film is supported by the Netherlands Film Fund.