Sweet Dreams selected for European Film Awards
The second feature from Bosnian-Dutch award-winning writer/director Ena Sendijarević, has been chosen as part of the European Film Awards' Feature Film Selection 2023.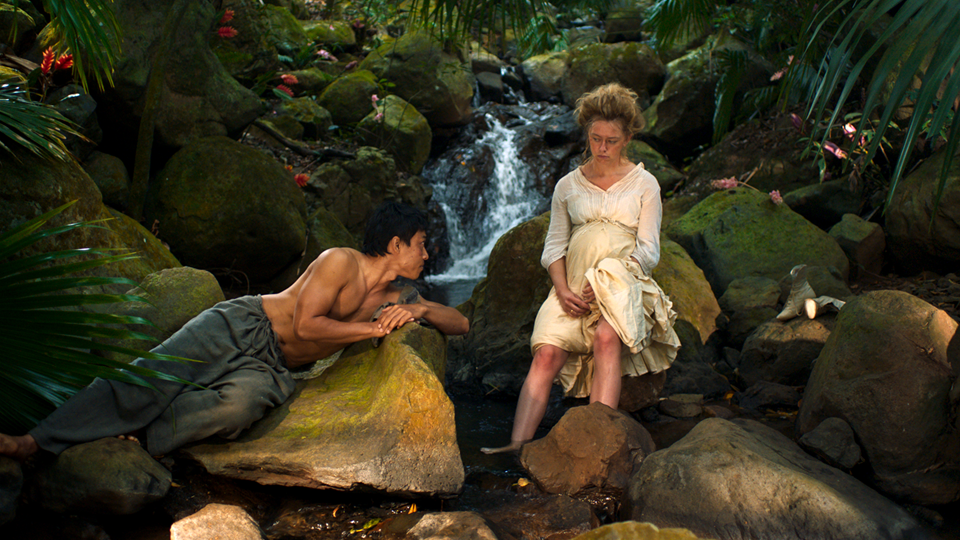 Still: Sweet Dreams by Emo Weemhoff
The European Film Academy (EFA) has announced that 21 films have been added to the previous list of feature films that are part of European Film Awards' Feature Film Selection 2023. The shortlist now comprises a total of 40 strong European feature films. They have been selected by the EFA Board – consulted by a diverse range of European invited experts. The nominations of the European Film Awards will be revealed on 7 November.

The European Film Awards honour the greatest achievements in European cinema. This year the awards ceremony, presented jointly by the European Film Academy and European Film Academy Productions, takes place on 9 December in Berlin.

With 31 European countries represented – both EU and non-EU, the list of the selected films reflects the excellency of European filmmakers demonstrating the variety, diversity and creativity throughout Europe. This year's feature film selection presents an increased number of female filmmakers with 18 female directors out of all 43 directors of the 40 selected films.
Sweet Dreams world premiered in Locarno's Concorso Internazionale, where it received the Leopard for Best Performance for Renée Soutendijk. The film celebrated its North-American premiere in the Centrepiece section of the Toronto International Film Festival and is selected as the Netherlands' official entry for the International Feature Film Oscar race.

The film combines unforgiving satire with lavish aesthetics in an audacious tale of the tragic and delicious demise of European Colonialism. On an Indonesian island, 1900, Dutch sugar plantation owner Jan and his wife, Agathe are at the top of the food chain. Until Jan upon returning from his nightly visit to his native concubine Siti, suddenly drops dead. To keep her status quo, Agathe forces her son Cornelis and his pregnant wife Josefien, to travel from Europe and take over the family business. In the midst of a worker's uprising, Cornelis displays his plans for progressive change. But when Jan's will puts Siti at the forefront of the family estate, ideals prove to be idle and blood thicker than water.

Sendijarević' debut feature Take Me Somewhere Nice** (2019) screened at numerous festivals worldwide, including ACID Cannes, sweeping up several awards among which the IFFR Special Jury Award for Exceptional Artistic Achievement and the Heart of Sarajevo (Sarajevo Film Festival). She made several short films, of which the latest, Import*, was selected for Cannes' Directors Fortnight and was the official Dutch entry for Live Action Short Film at the 2017 Academy Awards.

Sweet Dreams is produced by Lemming Film (NL), in co-production with Plattform Produktion (SE), Film Ï Vast (SE), Talamedia (ID) in collaboration with TikTak Productions and broadcaster VPRO (NL). The film is supported by the Netherlands Film Fund, Netherlands Film Production Incentive, CoBo Fund, Swedish Film Institute, La Région Réunion, CNC Tax Rebate International Productions and Creative Europe Media. Heretic are handling international sales.

Trailer Sweet Dreams

__________________________________________________________________________________________________________________________________________
*supported by the Netherlands Film Fund
**supported by the Netherlands Film Fund and Netherlands Production Incentive