Dutch films at San Sebastian 2023
Six (co-)productions from The Netherlands selected for the 71st edition of SSIFF.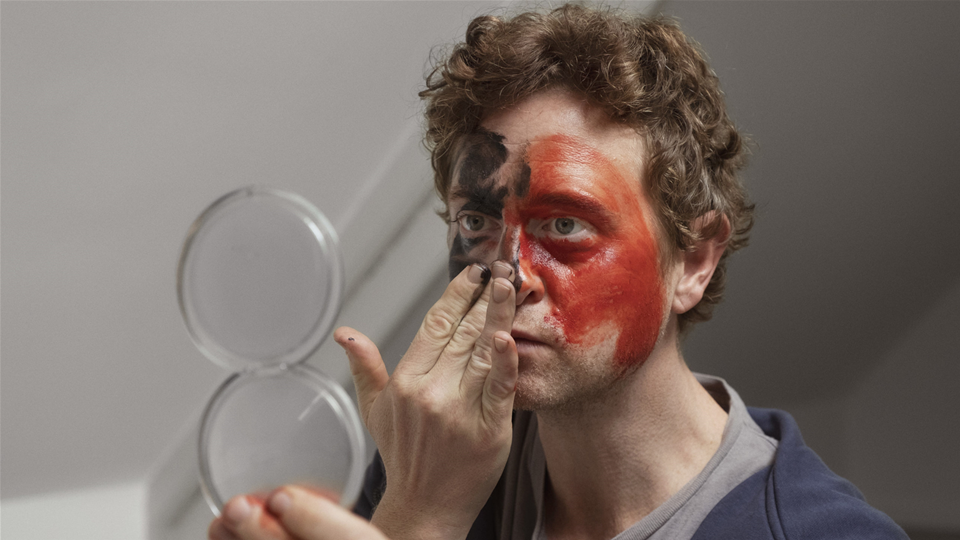 Still: Kalak
Kalak**, directed by Isabella Eklöf and minority co-produced by Amsterdam-based Lemming Film, is selected for the Official Selection to compete for the Golden Shell. The feature will celebrate it's world premiere in San Sebastian. The film portrays a father who, living in Greenland, yearns to become a part of the open, collectivist culture and becom a Kalak, a "dirty Greenlander".
Another Dutch minority co-production competing for the Golden Shell: They Shot the Piano Player**. The film, directed by Fernando Trueba and Javier Mariscal and co-produced by Submarine, is world premiering in Toronto this month. In the animated feature a New York music journalist sets out to discover the truth behind the tragic disappearance of young Brazilian piano virtuoso Tenorio Jr..
After it's world premiere in Locarno and getting selected for the TIFF Wavelength programme, The Human Surge 3* is now part of San Sebastian Festival's all-encompassing competitive section Zabaltegi-Tabakalera for films daring to try new angles and formats. The film by Argentinian director Eduardo Williams is minority co-produced by Revolver Amsterdam.
Thank You For Your Patience! is included in the international competition for short films by film students, NEST. The short, funded by Prins Bernard Cultuurfonds, is directed by Simon van der Zande and is his graduation film for KASK Gent.The filmmaker from Amsterdam co-produced the film as well. His drama is set during a tense bus ride in Brussels, when a Congolese immigrant gets on to voice his discontent with Europe.
José Zelada's & Richard Claus' animated feature Ainbo - Spirit of the Amazon** is part of Movies for Kids at San Sebastian. The adventure film already has great international success since it's world premiere at the Annecy Film Festival in 2021 and releases in cinemas all over the world: from Iceland to Vietnam, United Kingdom, Ireland, New Zealand, Australia and Norway. Ainbo - Spirit of the Amazon is co-produced by Cool Beans.

Naomi Pacifique's project After the Night, the Night is a part of Ikusmira Berriak, San Sebastian's programme of residencies and project development designed to support and promote emerging talent and audiovisual creation. In the Swiss/Dutch co-production Naomi's partner tells her he will return to monogamy with one of his recent relations. Confronted with the harsh reality of non-monogamy, Naomi heads out onto the streets of Amsterdam for a night of diverse intimacies, to remember why she committed to this kind of relationship in the first place.
The 71st San Sebastian International Film Festival takes place 22 - 30 September 2023.
*supported by the Netherlands Film Fund
**supported by the Netherlands Film Fund and Netherlands Production Incentive