New Awards for Shiny New World
The internationally successful Dutch short continues its festival run
The short horror comedy Shiny New World* from Dutch writer/director Jan van Gorkum and producer Monique van Kessel has been enjoying a long and successful festival run for almost 1,5 year and has recently won multiple new awards at film festivals around the world.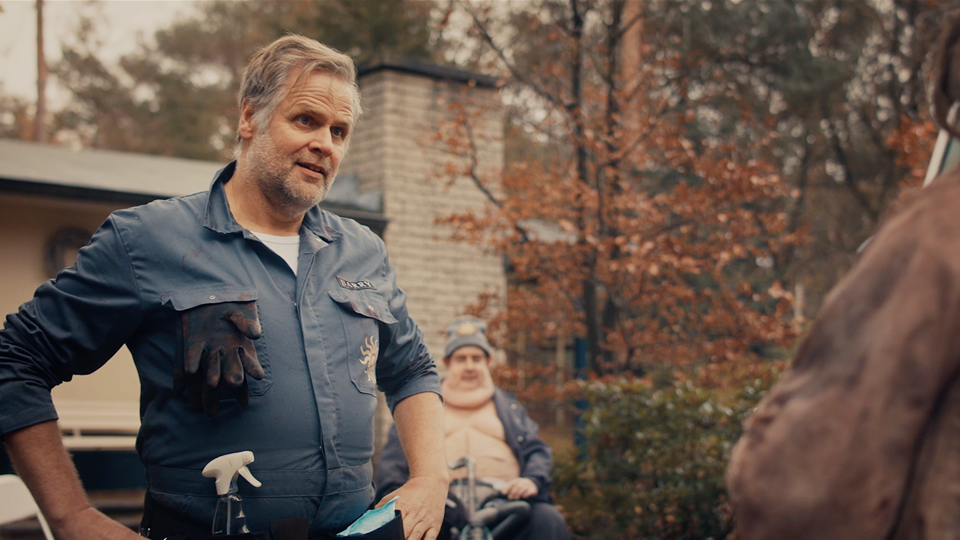 Shiny New World by Jan van Gorkum
The film won the Audience Award of the international genre film competition at the Fenêtres Sur Courts 2022 in France, Best Make-Up Effects at the FilmQuest Festival 2022 in the USA, Best Special Make-Up Effects at the Ravenheart International Film Festival in Norway and the film won the Extraordinary Shorts Competition at the Leiden International Film Festival 2022 in the Netherlands. Three awards were also won at the Night of the Horror Festival 2022 in Belgium: Best International Short, Best Producer and Best Writer.
In 2021, Shiny New World premiered at the biggest international genre festivals in the world. The film had its world premiere at the Bucheon International Fantastic Film Festival (BIFAN) in South Korea, followed by a North American premiere at the Fantasia International Film Festival in Canada. The European premiere took place at the Sitges International Fantastic Film Festival in Spain.
Shiny New World tells the story of fifty-year-old Barry, played by Patrick Stoof, who cleans up crime scenes where demons have wreaked havoc. A feature version of the film is currently in development, produced by Rotterdam-based production company Make Way Film.
SEE NL likes to congratulate all cast and crew with the recent success!
For more information, click here.
___________________________________________________________________________________________________________________
*Film is supported by the Netherlands Film Fund