NFF 2022: Digital Culture Nominees for Golden Calf
Nick Cunningham of SEE NL talks to three Digital Culture nominees of NFF 2022
Three diverse and dynamic interactive projects will compete for the Digital Golden Calf during the upcoming national celebration of Dutch audiovisual talent and output. These are Horizon Forbidden West by Guerrilla; LAWKI (Life As We Know It) by ARK and Ado Ato Pictures' Un(re)solved.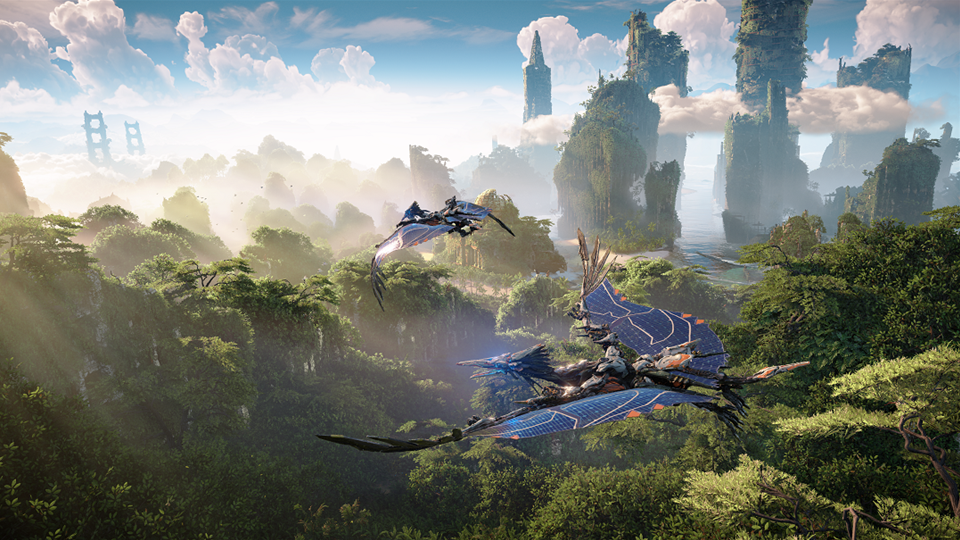 Horizon Forbidden West by Guerrilla Games
Horizon Forbidden West is the sequel to the Playstation bestseller Horizon Zero Dawn (Golden Calf winner 2017). In the new game, users are plunged into a breathtaking and perilous science fiction world populated by mechanical monsters. Hero Aloy (voiced by the inimitable Ashly Burch) is both their hunter and their prey. While the earth is dying, ravaged by raging storms and an unstoppable blight, Aloy must brave the dangers that assail her and unravel a series of mysteries to bring the world back into balance.
While the 2017 game was set in the American Rockies, Horizon Forbidden West plays out on the western seaboard, much of it within and around a future San Francisco.
Amsterdam-based Guerrilla came up with the original concept for the story back in 2010 as a response to the post-apocalyptic aesthetic which seemed to be a mainstay of entertainment media back then. "There was an appetite for dystopian futures, but we wanted to break that mould and build a universe that had much more possibility for hope, and a sense of beauty," comments Jan-Bart van Beek, Studio Director and Studio Art Director. "We had the idea that even if mankind completely disappears, something else will emerge that might actually be better than what we see right now."
The game is environmentally themed, but Guerrilla was determined not to make that aspect so overt. "It is not that we are trying to make this grand warning," Van Beek underlines. "To some degree, maybe it is even a counter voice. All of humanity might go away but the planet will keep going. The planet does not really care about us and nature does not really care about us. Something will come after us humans. It is humanity's choice whether or not they want to be part of that future."
The animation on the game series (which has so far sold 20 million units worldwide) was created using motion capture. "We capture actors' facial expressions and their hands. We capture their original performances and then replicate those with the in-game characters using real-time rendering techniques," says Van Beek. What is more the audience represents a very broad spectrum, with a 50:50 gender split across all ages from 16-year-olds through to players aged over 70. "That is not something that you often see in video games - we definitely have something that appeals to a larger demographic here."
"We are very honoured and excited be to be back at the film festival and to show the filmmaking community what we have done, and how our techniques and storytelling qualities have progressed over time," Van Beek signs off.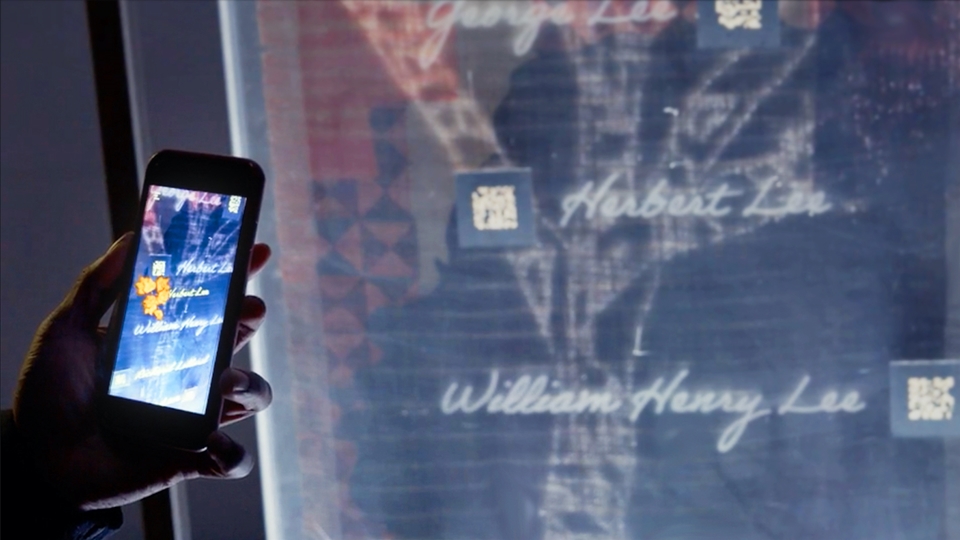 Un(re)solved by Tamara Shogaolu
Tamara Shogaolu's interactive documentary Un(re)solved tells the urgent stories of 152 lives that were cut short in the US by appalling violence and racism, but re-examined under the Emmett Till Unsolved Civil Rights Crime Act, a law mandating the investigation of racially motivated killings from the days of the civil rights movement. In the multiplatform interactive project, commissioned by US investigative TV series Frontline, Shogaolu focuses on the core stories of Roman Ducksworth Jr, Peter Francis, Jimmie Lee Jackson and Alberta O. Jones, drawing on more than two years of reporting, thousands of documents and dozens of first-hand interviews. As the filmmaker exhorts: "Get to know their stories by saying their names out loud."
"It was a chance to be able to bring them justice essentially, and bring closure to their families and celebrate the lives of these individuals, many of whom died for things like voting or simply just owning land," explains Shogaolu. "Crazy enough, when I was approached it was in the midst of the George Floyd protest. I was here in Amsterdam, in the middle of the pandemic and it was a period of deep reflection for me. I started seeing that a lot of the details in the cases I was reading about was stuff that I was seeing in the news today, and how this racial violence was part of a cycle."
"So I was inspired to connect the past with the present and show that this is still an issue today, and I designed the experience to let people engage with each case at their own pace," Shogaolu continues. "We also partnered with StoryCorps (an independent non-profit project whose mission is to honour and celebrate the lives of everyday Americans by listening to their stories) which conducted all the audio interviews with the next of kin and surviving relatives of the families that touch on the intergenerational impact of these murders. We worked from Amsterdam with a team in New York during the pandemic, which was tricky, but we pulled it off."
The director explains how she has been approached by different families who have seen the project and wish to have the cases of their own murdered relatives reopened. "Sadly this is just 152 of thousands and thousands of cases in the US. Continuing to reopen and look into these cases and bring attention to how they are being treated and what the FBI's actually doing will allow more families to get closure or a sense of justice. Even just an acknowledgement of a wrongdoing [by the FBI] can be a lot," Shogaolu underlines.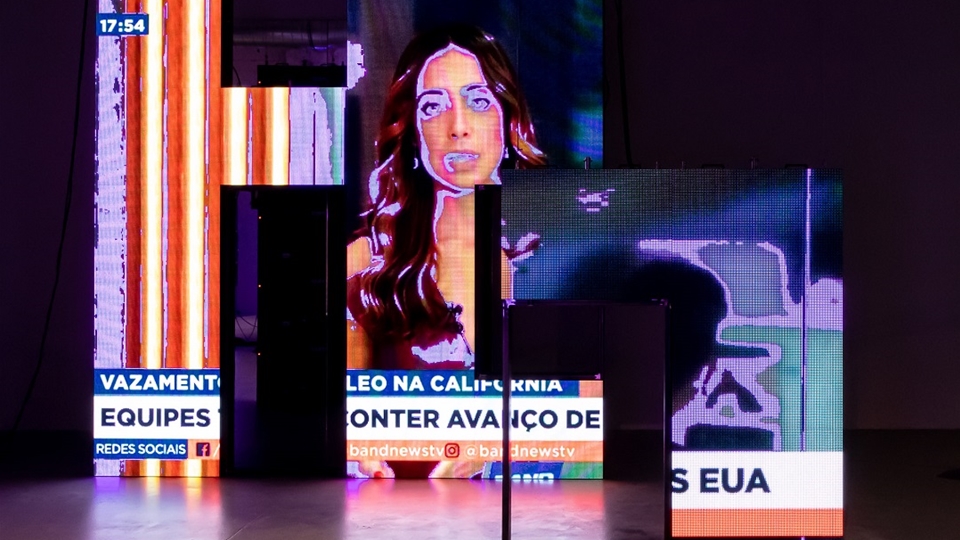 LAWKI by ARK Collective
In LAWKI (an acronym for 'Life As We Know It') by the ARK collective, AI and machine-learning algorithms compose a state-of-the-art, unique, customised 'opera' from trillions of hours of online video content. Human and machine merge into one voice whereby the algorithm continuously creates new compositions from countless hours of specially composed audio and online video material. It presents the world around us in all its confusing craziness on nearly a hundred screens that are activated by motion sensors. "As a participant, you literally and figuratively set this whole wonderful thing in motion," reads the project description.
"The screen is an extension of our bodies and a mirror of our society. Yet this does not seem so apparent when simply scrolling and clicking on our phones," write the ARK members collectively. "Because it is activated by visitors' movements, this gesture, a causational viewing, urges us to remember that we are all active participants in how algorithms curate content for us. In this sense, LAWKI puts the body in the foreground because it is an instrument the visitors play."
While walking around the screens, the visitors perform their own choreography. "We aim to go beyond mere spectatorship and have the audience be part of the work through their interaction," the group continues. "That is why if they remain static in front of a screen for too long, the image they observe will get flooded with one colour that eventually hides everything. Only while conversing with the screens, through walking, through dancing and movement, will it unravel its wonders. In this way - and [this] reflects how narratives continue being created in the digital realm - humans and technology become co-creators in dialogue."
"The embodied experience in the installation, physically moving through and across narratives and activating them simultaneously, also reminds us that the digital world is still situated in our real world. Even though it is literally virtual and therefore not embodied, the digital world interacts with our reality in massive, real and complex ways."
For LAWKI, the collective ARK is comprised of Arran Lyon (computational scientist), Federico Campagna (philosopher), Louis Braddock Clarke (cross-media artist), Roosje Klap (designer, educator, and researcher), Senka Milutinovíc (cross-media artist), Teoniki Rożynek (composer), Valentin Vogelmann (computational linguist) & Zuzanna Zgierska (cross-media artist). The members of ARK "all share a curious way of working, mixing human and non-human actors and technology to seek new, unexpected outcomes. In ARK, we play. It is a space to exercise/explore/enact a 'post-signature practice' as a collaborative methodology," they conclude.
__________________________________________________________________________________________________________________