An Anatomy of Time
An interview with co-producer from Anatomy of Time Anouk Sluizer
SEE NL talks to Anouk Sluizer, Dutch co-producer on the Thai film Anatomy of Time, selected for Orizzonti Competition, which presents two fragments in a woman's life, oscillating between the present and the past, as she reflects upon her experience of loss, disappointment and betrayal.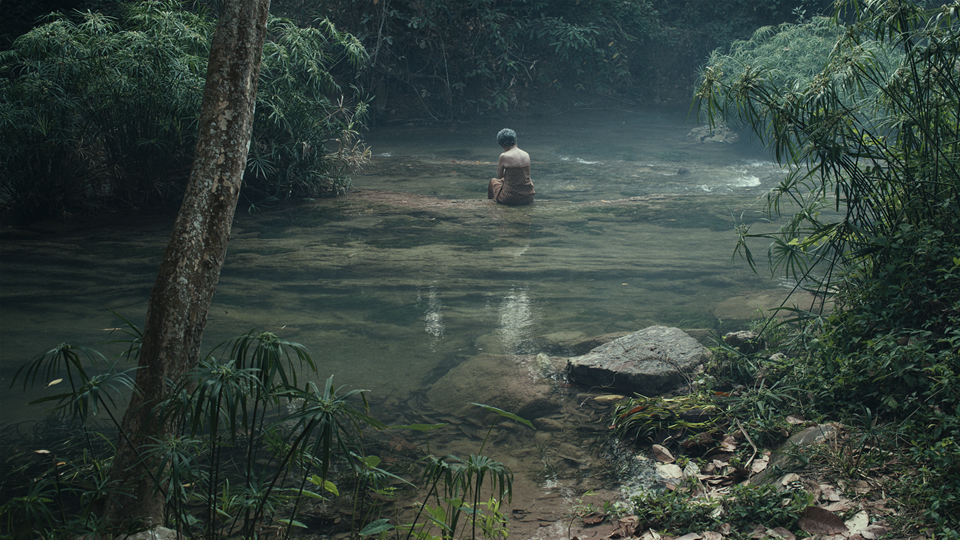 Anouk Sluizer, daughter of the late Dutch auteur director George Sluizer, is an avowed fan of Asian cinema for its "beautiful mix of philosophy and realism", and has followed Jakrawal Niltamrong since she saw his debut feature The Vanishing Point in 2015. So when she was approached by producer Mai Meksawan of Thai production house Diversion, she was both interested and intrigued.
"The script presented a profound vision of how the succession of time alters our life and perspectives," says Sluizer. "Time has always been something which interests me."
In the film, Maem, a young woman in a 1960s Thailand ruled by the military, is learning about life from her father, a philosophical clocksmith. She develops a relationship with two men: an ambitious, calculating army lieutenant, and an old friend, a feeble rickshaw driver, with whom she shares a difficult history.
Decades later, the once-dashing lieutenant, now her husband, has ended up a disgraced and troubled army general lying in a coma. Maem has been living with the abusive and deeply-troubled man through the most emotionally difficult of times. As she assesses a future defined by ongoing personal sacrifice and the administration of his critical care, she also looks back at her past with regret.
Beyond the memories of Maem's life, the film is also an articulate elucidation on a period in time that is slowly diminishing, told both on the micro level of a woman and the sorrow she suffers and on the macro level of a troubled country and the exploitation of its people.
"This is a film about nature: nature of suffering, nature of being and nature of time. We discover simplicity in the paradoxical nature of existence," comments Niltamrong of his work. "This is not a biography of my parents but maybe I made the film because of them."
"I have always been interested in upcoming filmmakers from countries where it is almost impossible to get a non-commercial feature film made or financed," adds co-producer Sluizer, who successfully applied for €50,000 in NFF+HBF Co-production support for the film. "I am more into philosophical or poetic films which are more demanding for audiences."
Like most films produced over the past eighteen or so months, Anatomy of Time was affected by Covid and travel bans. Sluizer was determined that the Dutch input would be creative, either via a DOP or editor. She settled on the latter, arranging for Katharina Wartena to edit in The Netherlands, but because of the pandemic all communication had to be conducted remotely, which ate up valuable time. Wartena was lined up for two further films which meant that a small portion of the remaining work had to be undertaken by Thai editor Lee Chatametikool.
Together with her production colleagues, Sluizer helped to organise the electronic press kit which was put together by Dutch programmer Gertjan Zuilhof, a specialist in South Asian cinema and a close friend of the director.
Since the film's selection for Venice, there has been a lot of interest from international film festivals, says Sluizer, but profoundly regrets that key Thai cast and crew will not be able to attend the world premiere due to travel restrictions.
Despite the frustrations and difficulties of (co-)producing in the time of corona, Sluizer underlines the necessity to look beyond Dutch borders for production opportunities. "Western European producers must be open to talents from other parts of the world where there is no money to set up films," she says.
"My father and I, we never produced a lot in Holland. It was mainly abroad. I was brought up with the vision [that] the world is larger than home!"
Anatomy of Time is produced by Diversion (TH) and MIT Out Sounds Films (TH) in co-production with Sluizer Film Productions (NL), M'GO (SG) and Damned Films (FR). The film is supported by the Netherlands Film Fund.