Locarno Pardi Di Domani: after a room
See NL talks to Dutch-Swiss director Naomi Pacifique about her graduation film after a room
Intimacy is at the core of Naomi Pacifique's short film made at the London Film School and selected for Locarno Pardi di domani. But while the two main characters, Naomi and Ram (and at times a third, Marina), are often naked, it is not sexual or romantic intimacy that the director is interested in portraying.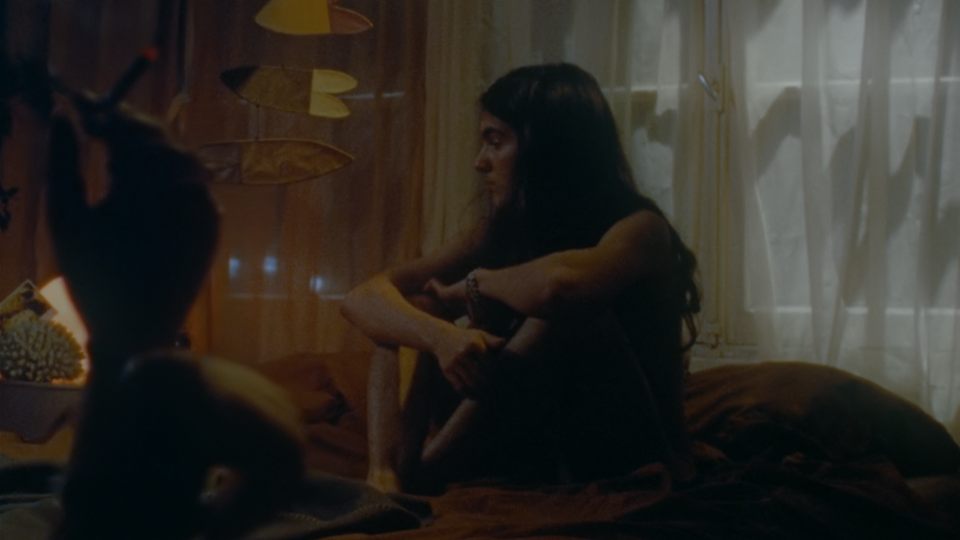 "I was quite angry at the time," Pacifique says of what drove her to make the film after a room, which is the first of a planned triptych of shorts on the subject of intimacy, before she embarks on a similarly-themed feature. "I guess I was having a series of intimate encounters with people and I was realizing that my understanding of intimacy had been blocked to that which could only really happen either for sexual pleasure or for romantic love."
"But I was discovering that there is so much, there can be so much more to it," she continues. "It can be just understanding someone else's world or feeling understood even if for only one night. And a lot of it can be playful. It does not have to be sexualized or romanticized. It can have to do a lot with self-discovery. And I think that is really what I wanted to explore here, an intimacy that is grounded more in self-discovery and childlike play."
The film's ostensibly nocturnal mise-en-scène is rich and suffused with a candle warmth, and the intimate encounters and exchanges are characterised by curiosity, observation and playfulness, as well conversation that is at times insightful, at other times banal, as in real life. It may be scripted and culled from recollections of past one-off intimacies, but the work has a rare authenticity, which is enhanced by its candid fly-on-the wall aesthetic.
"I really wanted to do a film where the body, the adult's naked body is brought closer to how we see a child's naked body than how adults' naked bodies are usually represented in films," Pacifique underlines. "I wanted two people naked, just discovering each other kind of clumsily, with all the insecurities that adults have, but not seeing each other as fulfilment of their own goals."
"I did not like the options I was given for intimacy growing up. So these three shorts, each will critique the current, accepted norms or paradigms in a different way," she adds.
At one point, Naomi leaves the apartment, both as director and character, to venture out into Amsterdam by night. She goes to a café where she meets a kindly but curmudgeonly bartender who bemoans his recently acquired status as a father and husband both neutered and disregarded within his own household. It is a poignant scene that has a gender political relevance that Naomi was keen to examine.
"I follow a lot of the feminist things happening now but I am really much more into the feminism of the sixties," Pacifique says. "I do not like this discussion that is happening right now, where it is, like, accusing and blaming men. One of my favourite quotes is by Sartre; 'à moitié victimes, à moitié complices, comme tout le monde,' which translates to something like: 'half-victim, half-complicit, like everyone else.' I feel like if I can learn to understand both sides of a situation, then I put myself in a much better place to play with the situation."
"And so with the barman, I grew up with parents who always complained about each other a lot," the filmmaker adds. "I grew up also complaining about them as a result, but actually, I mean, that is hard for all of us. So here I really wanted to subvert the situation and try and empathize with their situation. If we can understand each other, rather than blame each other then I think we are in a better place. Or at least, I am in a better place."