Cannes 2021: Where Is Anne Frank?
Where Is Anne Frank? by Ari Folman screens at Cannes and See NL talks to its co-producers from Submarine
If you grow up in the Netherlands, you will encounter Anne Frank at an early age. "She is an iconic figure. Of course, you have read the diary when you were young. Of course, you have been to the museum [in Amsterdam] at least once or twice," says Janneke van de Kerkhof, line producer at Dutch production outfit Submarine, which has co-produced Ari Folman's new animated feature, Where Is Anne Frank? "You cannot avoid it," says Submarine co-founder and producer Bruno Felix. She is "as Dutch as our national anthem." The film premieres at Cannes.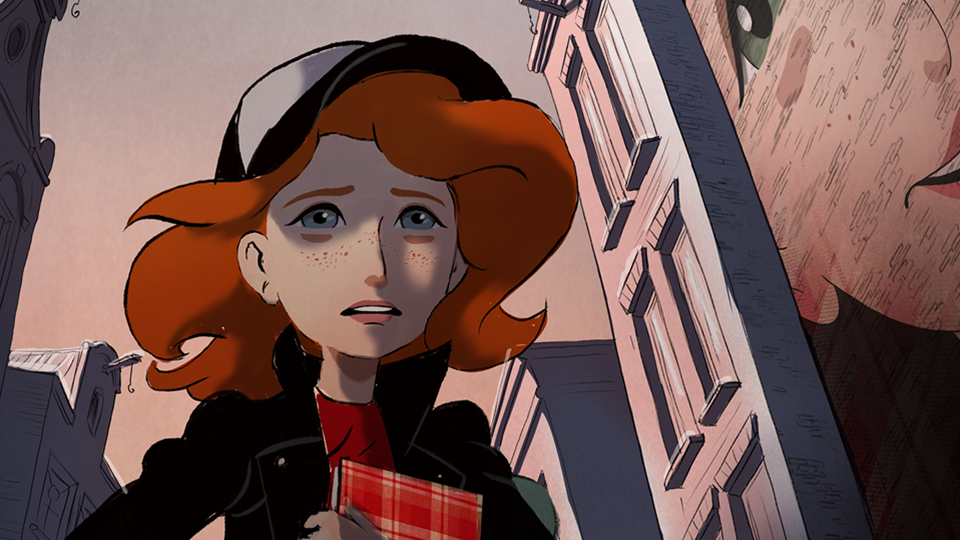 Israeli director Folman is the son of Holocaust survivors. In his film, Kitty, Anne's imaginary friend to whom she addressed large parts of her diary while in hiding from the Nazis, is brought to life. Folman imagines her as a young, modern, tough woman, on a quest to discover what happened to Anne after she and her family were betrayed.
Submarine's involvement in the project stretches back several years. This is one of many animation projects on which the company has collaborated with the Belgian outfit, Walking The Dog. "I knew that this project was around. As soon as I became aware of the project, I started approaching the lead producer," Felix recalls of his determination years ago to become involved in Folman's film. After all, the story unfolds in Amsterdam, where Submarine is based. "This was a film that was not only close to me, Janneke and to all the Dutch people who were going to work on it, but also that could potentially reach an audience here."
Van de Kerkhof says that Submarine is now in the "primary league" of European animation production. The company was one of the co-producers of the European Film Award and Goya-winning Spanish animation feature Buñuel In the Labyrinth Of The Turtles*. "Because of our experience in that project, we really wanted to take it to the next level," she suggests. "It is interesting to work on a film that can appeal to such a broad audience. We also knew the animation level was going to be top-notch."
Folman and his animation director Yoni Goodman (who also worked with him on Waltz With Bashir) are perfectionists, "only happy with the best of the best." The Dutch animators, highly proficient themselves, took a while to adjust to their rigorous working methods. "Sometimes, it is painful - but no pain, no gain," Felix suggests.
"For our animators, it was a new and challenging experience… but also when you see the end results, we all feel very proud."
"Ari is a real author. He knows exactly what he wants," Felix continues. "What is great about working with these authors is that they are primarily interested in telling a story to an audience." Felix talks of Folman's "bravery" in trying to make Anne Frank's story as "relevant and urgent" as possible to contemporary audiences. The director, he suggests, has tried to "make today's audience understand how important it is not to make the same mistake that certain people made at the time of the Second World War… we should protect kids from ending up in intense misery." The film is "not afraid to be provocative."
There are still millions of children caught up in conflicts and international crises, forced away from their homes. "It [the film] is a mirror for people around the world who need to think that what happened to Anne Frank 70 years ago is still going on in a very similar way," Felix reflects. "That makes it such an important film, such an important story." For Submarine, this is a project with a strong resonance. "We feel very closely related to it because a big chunk of the film plays in today's Amsterdam," Felix observes. "But it has been refreshing at the same time to experience the outside perspective on Amsterdam."
For more information on Submarine and Where Is Anne Frank?, click here.
For more information on Cannes Film Festival, click here.
__________________________________________________________________________________________________________________
*Film is supported by the Netherlands Film Fund.