Dutch Film Talent at Tribeca 2021
With Tribeca coming up, See NL takes a look at the talent that represents Holland
For a while now, spring is here and that means that the annual Tribeca Film Festival in New York is coming up. Just like most festivals, due to the corona pandemic, the festival includes an online streaming section combined with live events. This year, Tribeca screens three different films that all have Dutch influences. The event takes place between June 9 and 20. See NL takes a look at the talent that represents Dutch cinema.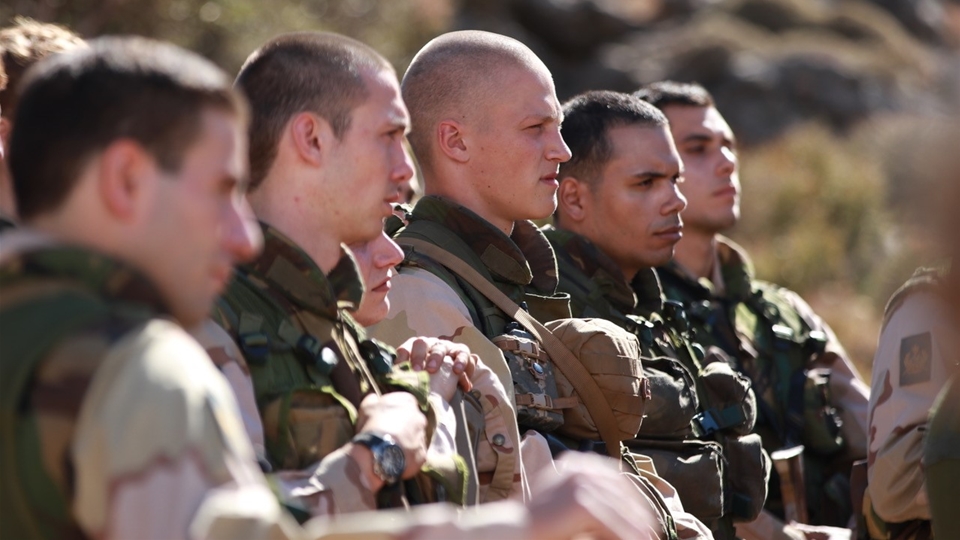 Do Not Hesitate in International Narrative Competition
As mentioned earlier on See NL, Do Not Hesitate by Shariff Korver has its world premiere in the International Narrative Competition at Tribeca. "I was ecstatic!" says Korver as he heared the news. "What an amazing place to show your film to an audience for the very first time. I am counting the days until the start of the festival, and of course even more so for the premiere of my film." Amazing news, not just for Korver, but also for Dutch cinema, as Do Not Hesitate represents a strong collaborative effort, coordinated from the Netherlands.
Produced by Lemming Film and co-produced by NTR and Heretic (Greece), Do Not Hesitate follows three young soldiers that are left to guard a military vehicle by themselves, as their superior unexpectedly disappears. The scorching desert heat renders them increasingly disconnected from reality and an encounter with a local boy, who wants compensation for the killing of his goat by the soldiers, only worsens the situation. Taut and gripping, the film has brilliant cinematography by Nadim Carlsen and an amazing script, written by Jolein Laarman. The cast ensemble, with Omar Alwan, Joes Brauers, Spencer Bogaert and Tobias Kersloot, is a great representation of the overall up-and-coming talented Dutch actors. International sales are handled by TrustNordisk.
Other Dutch talent at Tribeca
Norwegian documentary Sisters on Track is co-directed by Dutch director Corinne van der Borch and has its North American premiere at Tribeca. The film is produced by Sant & Usant and was pitched at IDFA Forum 2018, where it was picked up by Netflix. The documentary is a coming of age story set in New York, about hope, sisterhood and belonging as the three young homeless sisters Tai, Rainn and Brooke race against all odds and circumstances towards a brighter future. Netflix will launch the film world wide on 24 June 2021.
Lastly, short documentary Grottaroli by Amsterdam based directors and producers Cecilia Pignocchi (Italy) and Arthur Couvat (France), will celebrate its world premiere at Tribeca. Shot in Italy, the documentary follows a unique group of people living along the Adriatic coast that come to terms with being the last generation of fishermen in that region.
For more information, visit the official website of Tribeca.
_________________________________________________________________________________________________________________
Do Not Hesitate is supported by the Netherlands Film Fund and Film Production Incentive.